McMaster experts speak at parliamentary committee on nuclear energy innovations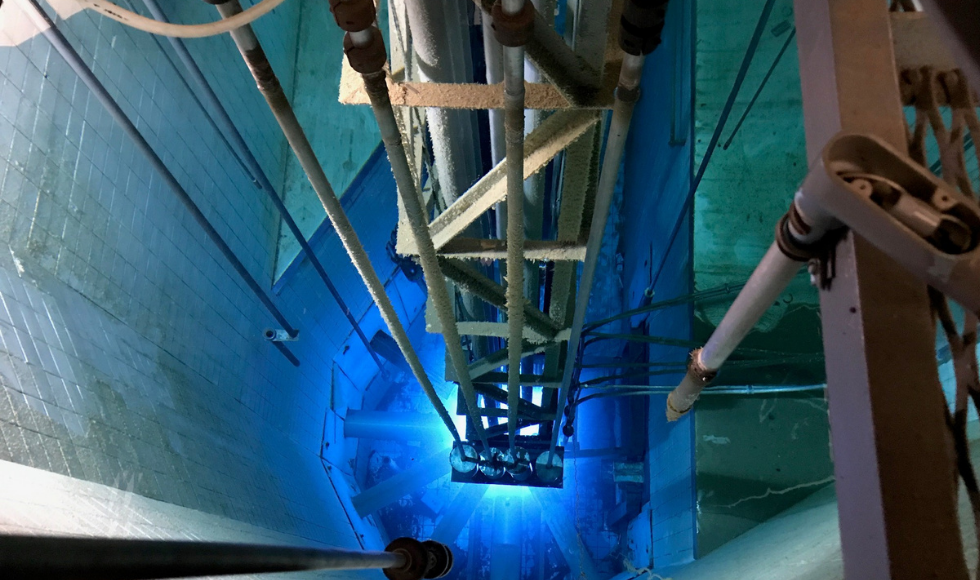 BY Daniella Fiorentino
June 23, 2022
Last week, two of McMaster's nuclear experts were invited to the House of Commons' Standing Committee on Science and Research to discuss small modular reactor (SMR) research and development in Canada.
Dave Tucker, McMaster's assistant vice-president Research, Nuclear, and McMaster engineering physics professor Dave Novog spoke about the university's leadership in nuclear research and education.
"This meeting was an incredible opportunity to highlight McMaster's strengths in nuclear and speak with government leaders about our role in SMR research, training, and development," Tucker said.
"As Canada's nuclear university, we are looking forward to working with government to advance nuclear energy solutions that can help us achieve Net Zero."
Smaller in size and power output than traditional nuclear power reactors, SMRs produce greenhouse gas-free energy that can be used to power small and remote communities and provide process heat for industry.
"Small modular reactors can aid in electricity generation, but they can also be an enabling technology to allow remote communities the opportunity for agriculture, desalination, education and quality of life improvements that do not exist today," Novog said.
As part of Canada's SMR Action Plan, McMaster has partnered with Ultra Safe Nuclear Corporation and Global First Power to examine the feasibility of deploying a micro-modular reactor at McMaster or an affiliated site.
"This would represent the first community-demonstration deployment of an SMR in Canada," Tucker said.
"We have over 60 years of experience operating the McMaster Nuclear Reactor, making us extremely well-equipped to be a partner in the deployment of SMRs."
The partnership will also provide new educational opportunities for science and engineering students across Canada, including those enrolled in Novog's Small Modular Advanced Reactor Training program.
Novog called upon the government to support Canadian universities in their effort to collaborate on SMR research and educational programs. "I advocate for a national program that links the universities together that can distribute knowledge effectively and move the research forward in an organized fashion," he said.
Tucker commended the government for the focus it has placed to date on SMR development but advocated for increased cooperation between government, nuclear industry and academia to ensure that Canada meets its clean energy targets.
"We need to do more, and we need to move more quickly to enable SMRs to play their vital role in achieving Net Zero by 2050."
Learn more about SMR Research and Development at McMaster University.