McMaster researchers talk with MPs about made-in-Canada vaccines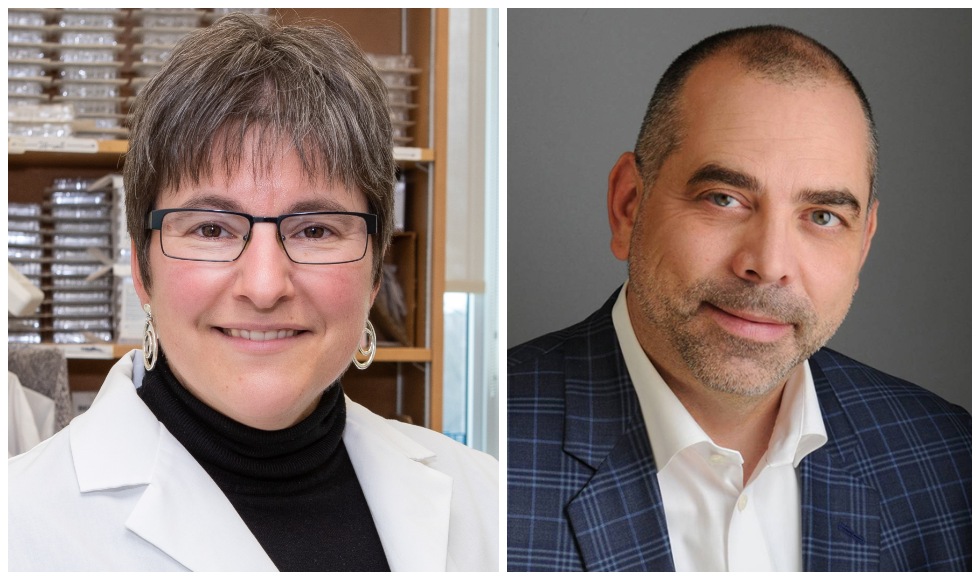 February 25, 2021
Two McMaster researchers will discuss domestic COVID-19 vaccine development and manufacturing with MPs today.
Virologist and Vice-President of Research Karen Mossman, whose lab isolated the virus behind the pandemic in early 2020, and Brian Lichty, who is co-leading the development of two second-generation vaccine candidates at McMaster, will speak to the House of Commons' Standing Committee on Industry, Science and Technology Study today.
---
Beating COVID-19: Canada's Global Nexus and Saskatchewan-based VIDO join forces to protect Canadians from pandemics and accelerate vaccine and drug development.
---
A year ago, Mossman's team, working with Toronto researchers, isolated SARS-CoV-2, the virus that caused COVID-19. Their work enabled researchers across Canada and the world to understand the virus and work on finding solutions to the pandemic, including vaccine discovery and development.
Lichty is director of Robert E. Fitzhenry Vector Laboratory, a McMaster biomanufacturing facility where he co-leads a team of virologists, infectious disease experts and immunologists developing and producing two new second-generation COVID-19 vaccine candidates on campus.
Mossman and Lichty are part of Canada's Global Nexus for Pandemics and Biological Threats at McMaster, an international network of experts working across disciplines to address this pandemic and to prevent future pandemics and health threats.
The ability to manufacture a vaccine puts McMaster among a small number of research facilities attempting to fill the made-in-Canada gap in the race to produce more vaccines — a gap made more evident by the COVID-19 pandemic, Mossman says.
McMaster has proposed new federal funding could help close the gap. The university could rapidly upgrade the Fitzhenry Vector lab's capacity to scale up production, and add to the production of enough vaccines to meet Canadians' urgent public health needs without relying solely on international partners.
Along with ensuring Canadians have timely access to life-saving vaccines, increased capacity for vaccine production and a robust domestic manufacturing ecosystem is also crucial when it comes to intellectual property, innovation and national security, Lichty says.
McMaster has also pioneered methods to administer these vaccines through inhalation — much like a "puffer" used for asthma — to boost immunity within the lung, where it is needed most. It would also allow a much lower dose of vaccine to be effective.
"This is a very prudent approach, which will give broader immunity against coronaviruses and provide baseline protection against future pandemics," says Lichty, who is co-leading the vaccine development with McMaster colleagues Fiona Smaill and Zhou Xing.