McMaster researchers weigh in on potential changes to Canada's Food Guide — and feelings are mixed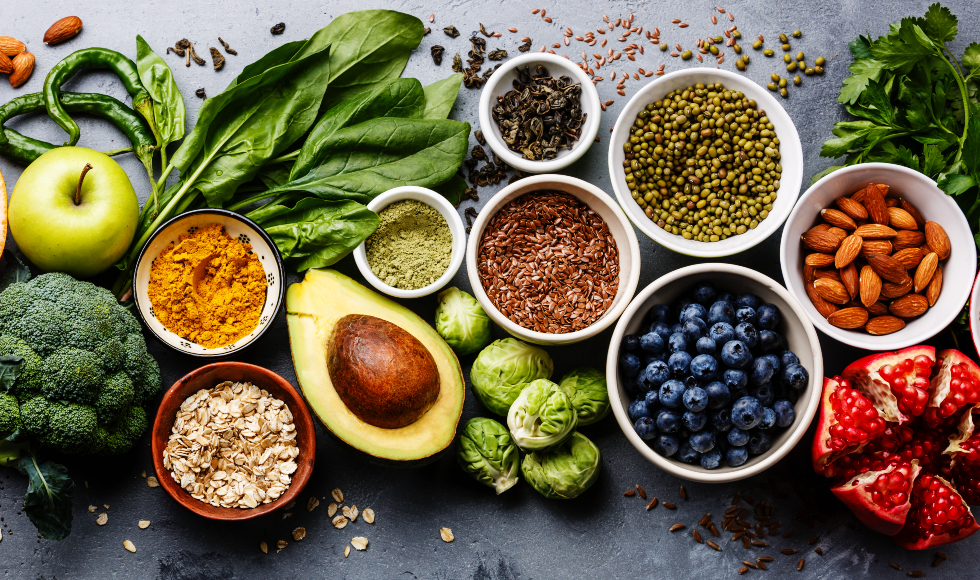 Image by Lisovskaya Natalia/Shutterstock
---
BY Sara Laux
January 16, 2019
Say goodbye to the four food groups – meat and meat alternatives, dairy, vegetables and fruit, and grain products.
Information leaked early this year suggests that Health Canada will be overhauling Canada's Food Guide and trading in the venerable food groupings in favour of a cornucopia of 28 different food products.
So what should you serve for dinner?
It turns out that question isn't as easy to answer as you might think – even for experts. While some McMaster researchers see the new guidelines as a step in the right direction, others say some of its recommendations are questionable.
"I like the approach of general moderation, with a shift towards plant-based foods, replacing saturated fat with unsaturated fat, and ensuring variety," says Russell de Souza, an associate professor in the department of Health Research Methods, Evidence and Impact. "The new approach supports that there are many ways to create a nutritious diet."
While Mahshid Dehghan, investigator at McMaster and Hamilton Health Sciences Population Health Research Institute, agrees with the emphasis on a plant-based diet, she points out that encouraging people to lower their dairy intake may have a harmful effect.
"Dairy products contain a range of potentially beneficial compounds, including specific amino acids, medium-chain and odd-chain saturated fats, natural trans fats, vitamin K1/K12, and calcium, and can further be fermented or contain probiotics, many of which may also affect health outcomes," she explains. "Results of the Population Urban and Rural Epidemiological (PURE) study, the first multi-national study from low-, middle- and high-income countries suggest that moderate consumption of dairy might be beneficial, especially among those who have low dairy intake."
Andrew Mente, also an investigator with the Population Health Research Institute, points out that the proposed guide's emphasis on lower-fat milk, lower-fat yogurt and cheeses lower in fat and sodium has been challenged by contemporary research – and that people may be turning to over-processed foods in an effort to avoid eating meat.
"Collective data from large cohort studies show that increased consumption of whole fat dairy is modestly beneficial against risk of cardiovascular disease, diabetes and mortality," he says. "There is also concern that the focus on plant-based foods may have unintended consequences. Consumption of ultra-processed foods considered to be plant-based may increase, while intake of nutrient-rich foods like meat, dairy and eggs may decrease.
"The best approach is to emphasize a variety of foods, both plant and animal, including fruit, vegetables, dairy, nuts, fish and meats, all in moderate amounts."
Ultimately, food – and what types of food are best to eat – are flashpoints for controversy, even among academics.
"The evidence base [for the Food Guide] seems fairly sound," says de Souza. "Some will argue that the guiding principles for some studies were driven by LDL-C [the "bad" form of cholesterol] or blood pressure reduction which, depending on what studies you look at, either are, or are not, important predictors of heart disease.
"This will be argued for the next 100 years."