McMaster to use study on researchers' mental health to create better supports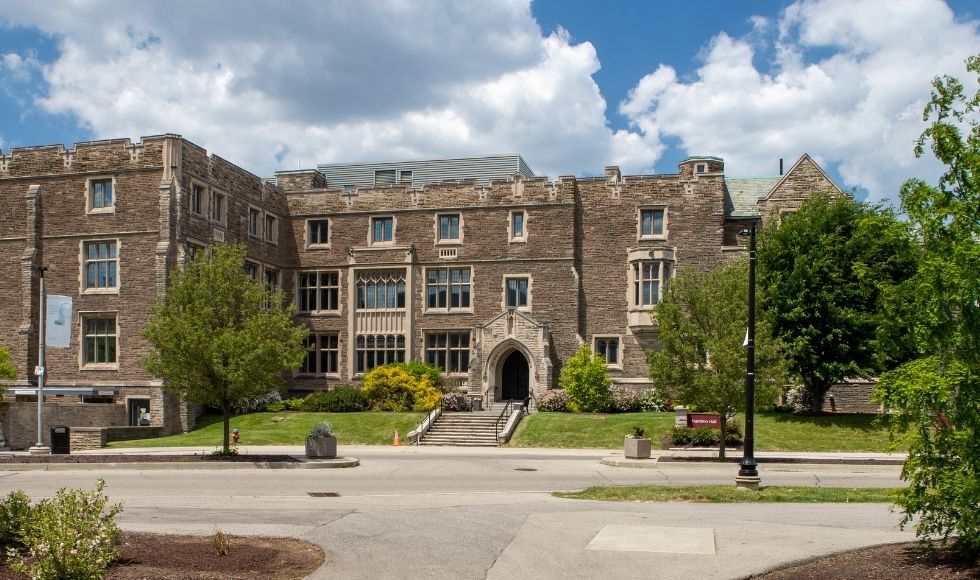 In a new McMaster study, faculty and research staff report increased feelings of anxiety and depression since the pandemic began, and offer suggestions that will guide the university to create better supports for them. (Photo by Georgia Kirkos/McMaster University)
---
October 13, 2021
Nearly two years into the COVID-19 pandemic, McMaster faculty and research staff continue to report lower levels of research productivity and increased feelings of anxiety and depression, with junior researchers, women, parents and minority groups more likely to be severely affected, according to a new McMaster study.
A team led by Marisa Young, associate professor of sociology and Canada Research Chair in Mental Health and Work-Life Transitions, outlined these findings in a report called The Impact of COVID-19 on Faculty & Research Staff at McMaster University.
It draws on data from a survey of 476 McMaster faculty members and research staff, as well as feedback from two round table discussions hosted by Karen Mossman, vice-president, research, and Susan Tighe, provost and vice-president, academic.
Of the respondents, 62 per cent reported their overall mental health as fair or poor, compared to the way it was before the pandemic. Women were also more likely than men to report negative feelings, while mothers reported more stressors and mental-health symptoms than fathers.
"We weren't surprised by these results, as they support other research in the area," says Young. "However, unique to this study was the provision for respondents to suggest ways they felt the university could better support them."
Those suggestions will guide the university's leadership in the development of future programs designed to address equity, productivity and mental health and well-being, says Mossman, whose office supported the study.
"Our rationale for commissioning Young's study was not only to collect the data and move beyond the anecdotal evidence we'd been hearing, but to find community-based solutions to assist our faculty and research staff in the present and post-COVID environment."
Evidence from the report also showed that the pandemic had a negative impact on researchers' professional lives, with approximately 34 per cent of researchers reporting that they expected their projects would be delayed by one year, and nearly 60 per cent predicting delays of longer than six months.
Nearly half of respondents had at least one collaborator opt out of a research project during the pandemic.
Proposed solutions for support were diverse, including: guaranteed funding for lost research; equity provisions in future Career Progress/Merit evaluations; flexible work arrangements; support for child care and mental health; prioritizing the advancement of those groups most heavily affected by the pandemic; and less of a focus on self-care workshops where employees bear the responsibility of participation.
Mossman says while this particular study specifically focused on the research community, the university recognizes that similar concerns around the stresses of the pandemic, work-life balance, and mental health issues are shared more broadly among staff and students.
Additional round table discussions are planned before year's end.