McMaster's ant man joins the fight against future pandemics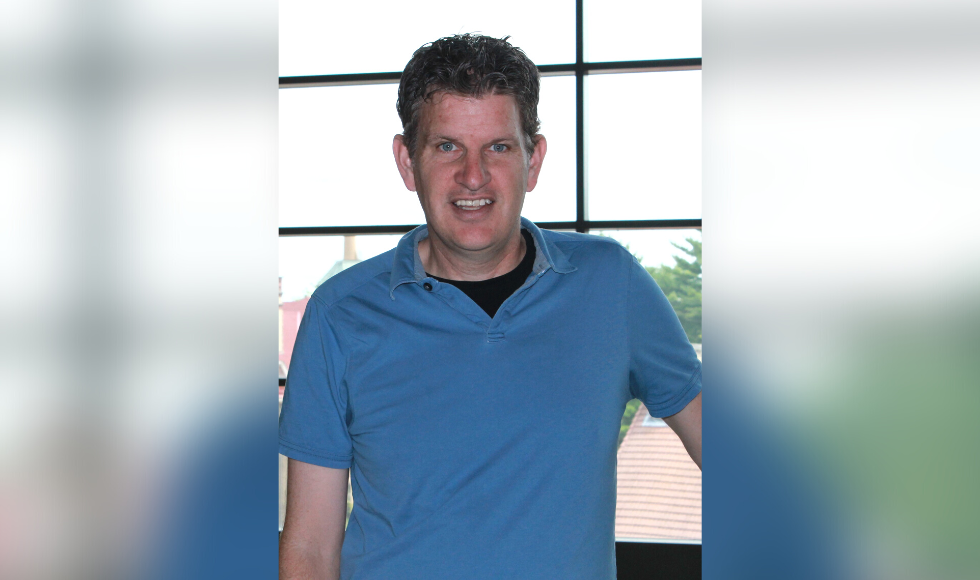 Cameron Currie is the inaugural Stephen A. Jarislowsky Chair in Pandemic Research and Prevention.
---
BY Michael Cordeiro
November 21, 2022
Meet McMaster's ant man: Cameron Currie, PhD. His arch enemy is antibiotic-resistant bacteria and fungi. His mission: to help lead McMaster University in the fight against pandemics as the inaugural Stephen A. Jarislowsky Chair in Pandemic Research and Prevention.
Alongside Currie on this important mission are his trusty sidekicks – thousands of leafcutter ants that could be key fighters against the antimicrobial resistance (AMR) crisis.
"Ants discovered the benefits of antimicrobials tens of millions of years before humans," said Currie, whose research team is isolating bacteria from the ants to determine if their microbes could be used to develop new antibiotics and medicine for drug-resistant bacteria and fungi.
Currie joined McMaster on Aug. 1, having previously worked as a professor of bacteriology at the University of Wisconsin-Madison, where he co-founded the Wisconsin Antimicrobial Drug Discovery Research Center.
As the Stephen A. Jarislowsky Chair in Pandemic Research and Prevention, which is situated within the department of biochemistry and biomedical sciences and Canada's Global Nexus for Pandemics and Biological Threats, Currie will be contributing significantly to pandemic research, prevention and preparedness at McMaster.
The chair was established thanks to a $2-million gift from Canadian philanthropist and entrepreneur Stephen Jarislowsky.
Currie is also affiliated with the Michael G. DeGroote Institute for Infectious Disease Research (IIDR) and the David Braley Centre for Antibiotic Discovery.
"Cameron Currie embodies the scholarly ethos that we embrace in Biochemistry and Biomedical Sciences — rigorous, creative science and curiosity-focused, which leads to impactful research," said Brian Coombes, chair of the department of biochemistry and biomedical sciences, and a member of the Jarislowsky chair recruitment team.
"He's doing things that few people in the world are doing and so he brings a new angle to the rich history of AMR research that McMaster, and in particular our department, has become known for. He's a tremendous addition that will enrich the entire McMaster community."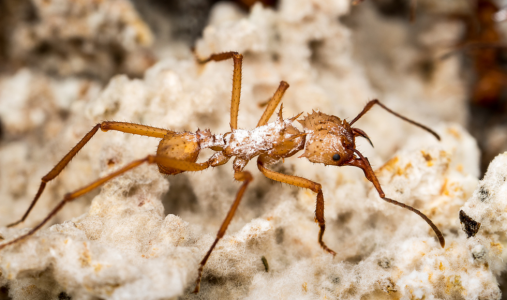 Currie is an internationally acclaimed researcher with many honours and accolades, including a fellowship in the American Academy of Microbiology; grant support from the National Institutes of Health's Centers of Excellence program; and the Presidential Early Career Award for Scientists and Engineers (PECASE) awarded in 2008 and bestowed by then U.S. President Barack Obama, the highest honour given by the United States government to outstanding scientists early in their research careers.
Currie's research on understanding how beneficial microbes help their animal, plant and insect hosts survive, evolve and fight diseases — and tapping into these microbes to benefit the health of humans — is revered worldwide.
"Cameron Currie will help elevate McMaster's profile as a global leader in pandemic research and prevention," said Paul O'Byrne, the dean and vice-president of the Faculty of Health Sciences.
"We thank Stephen Jarislowsky for his visionary leadership in funding a chairholder who will be critical in our ability to identify and mitigate emerging global health risks."
Ants and their fungus gardens
Currie first joined forces with the ants back when he was a PhD student at the University of Toronto.
"Leafcutter ants cultivate fungus gardens for food," said Currie. "When I began studying the ant system, it was widely believed that the ants could inherently maintain disease-free gardens. Given the challenges human face with agriculture pests and diseases, I found this idea surprising, so I started exploring how the ants dealt with diseases in their gardens."
Currie's curiosity uncovered a deadly pathogen. He discovered a relatively unknown genus of fungi called Escovopsis can infect ant fungal gardens, posing a major threat to the ants' survival.
Currie then discovered the ants' secret weapon — bacteria maintained on the bodies of the ant workers that produce antimicrobials to fight off the Escovopsis and protect their fungus gardens.
"The ant bacterium is closely related to the groups of bacteria found in soil that pharmaceutical companies have used to develop many of the antibiotics used to treat human diseases," said Currie.
"We are testing the effectiveness of the bacterium in treating drug-resistant fungus and bacteria, and have several promising antibacterial and antimicrobial leads in the works."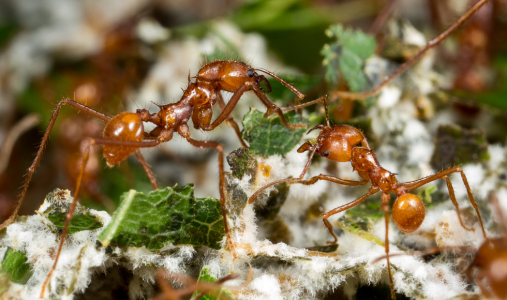 Potential breakthrough in the battle against AMR
Ant antimicrobials, along with beneficial microbes from other animals Currie's lab is investigating, could be game-changing in the global fight against AMR.
"One of our top priorities is working collaboratively with researchers across McMaster to combat AMR," said Gerry Wright, the lead for Canada's Global Nexus for Pandemics and Biological Threats at McMaster and a global expert in AMR research.
"Having Currie on our Global Nexus team will augment our efforts to develop new antibiotics and stem the growth of infectious diseases around the world."
Described as "the next pandemic," AMR occurs when bacteria, viruses, parasites and fungi resist medications and antibiotics prescribed to kill them. This results in diseases and infections spreading more rapidly, causing severe illness and death.
Each year, drug-resistant diseases kill approximately 700,000 people worldwide. It is estimated AMR could cause 10 million deaths by the year 2050, eclipsing the number of people who die by cancer.
"The potential of contributing to something that helps address the urgent AMR crisis is exciting," said Currie. "McMaster's strength in AMR research and the opportunity to work alongside world leaders like Gerry Wright is truly exciting."
"The university's outstanding faculty, the infrastructure dedicated to microbial chemical biology and antimicrobial discovery, and the Global Nexus initiative make McMaster one of the best places in the world for the type of research I'm interested in.
"McMaster's interest in transformative, interdisciplinary research is going to present great opportunities for me and my group. Coming back to Canada is similarly exciting."