Researchers develop first COVID-19 rapid test for wastewater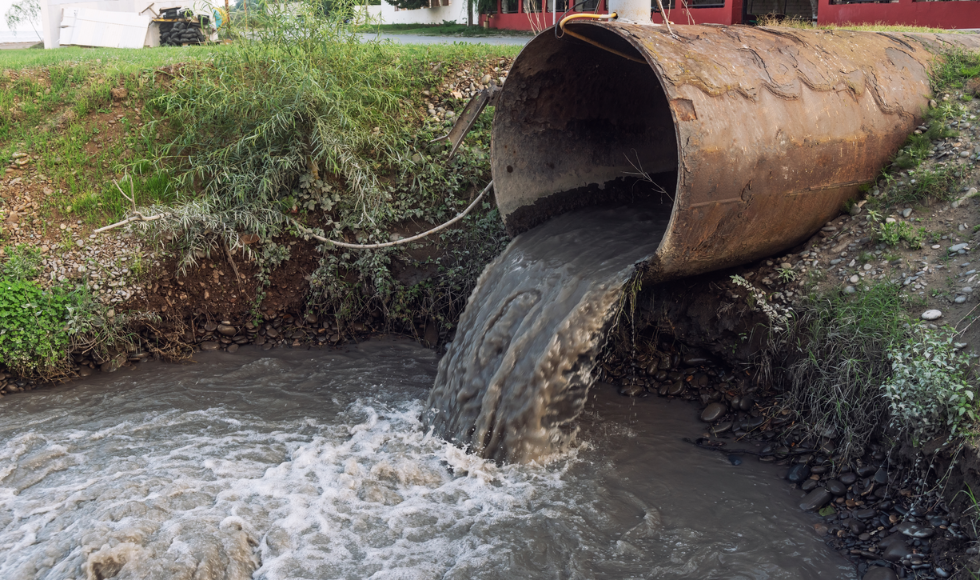 McMaster researchers have developed a low-cost COVID-19 test that is portable and easy to use in the field, providing results in less than an hour and making early warning surveillance of infectious diseases more accessible to remote communities. (Shutterstock image)
---
BY Beth Gallagher, Canada's Global Nexus for Pandemics and Biological Threats
April 26, 2023
McMaster researchers have developed the first COVID rapid test for community wastewater, which will make early warning surveillance of infectious diseases more accessible to remote communities in Canada and around the world.
The low-cost test, which detects SARS-CoV-2 and its variants, is designed to be portable and easy to use in the field, providing results in less than an hour.
Currently, sampling requires heavy equipment, trained technicians and a laboratory, which can make wastewater surveillance out of reach for many.
The new test, described in a recent paper, is just the latest application in a full suite of diagnostic tests that the McMaster team, led by biochemist Yingfu Li and engineering professor Leyla Soleymani, is developing for people, farm animals and the environment.
Comprehensive rapid-testing program for humans and animals
"We're developing technologies that can broadly apply, not just for COVID-19, but for other infectious diseases," says Li, a professor of Biochemistry and Chemical Biology.
"We're working hard to develop a series of technologies that can be used now, and in preparation for a future pandemic."
The team's vision is to create simple, low-cost tests ready to deploy as early as eight weeks after an emerging public health threat is identified, Li and Soleymani say.
They are building a testing platform that recognizes how closely human health is connected to the health of animals and our changing climate.
Since 2020, the research team has received more than $6 million from government, industry and McMaster to develop pathogen-detecting technology.
The McMaster team began developing the wastewater test after government agencies and public health officials realized conventional polymerase chain reaction (PCR) tests were inaccessible to many.
Testing municipal wastewater for pathogens gives public health officials an early warning of increased community infection levels and allows them to track changes over time.  The biggest technical challenge for testing wastewater, says Li, is the low viral concentration in the samples, which contain everything from human waste to food scraps.
The researchers teamed up with industry partners Forsee Instruments Ltd. and Zentek to engineer a system that purifies and extracts better samples for testing.
Portable wastewater test small enough to fit in briefcase
The resulting two-part system — a testing sensor and filtration system — is small enough to fit into a briefcase, says Li, who foresees it being used by congregate settings like long-term care homes and universities, along with larger municipalities.
The team has already created a rapid saliva test for COVID-19 and other infections in humans.
A 2021 paper, describing that new technology, was downloaded by scientists more times than any other paper published in the prestigious Angewandte Chemie journal that year. Another application is a rapid test for livestock that detects a deadly diarrhea infection. The team has also created a rapid test for urinary tract infections which can be used to diagnose infections in doctors' offices so the proper antibiotic can be prescribed.
"We are strong believers in collaboration, and we owe our success to the multi-disciplinary team of trainees, as well as colleagues we have been working with," says Soleymani, a professor of engineering physics.
"We are highly focused on developing the science, knowhow, and infrastructure needed to rapidly create new infectious disease diagnostic technologies in response to a new or a re-emerging threat."
The research supports McMaster's  Global Nexus for Pandemics and Biological Threats, an innovation hub for research, education and community engagement dedicated to preventing another pandemic.
"It's really important for us to be ready for the next pandemic. It would be a shame if the next pandemic hit and we were in the same position we were in for COVID," says Li. "That's why we are working so hard to get government funding, establish partnerships and collaborations with clinicians — so we can be prepared when the next one hits."