Ten McMaster professors elected fellows of Canadian Academy of Health Sciences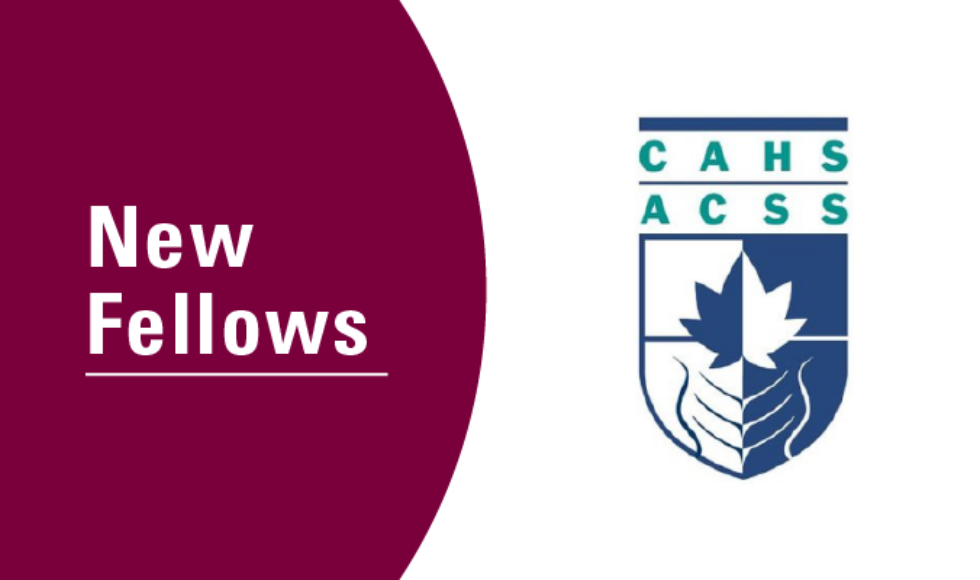 CAHS fellows are elected by their peers in recognition of excellence in academic health sciences and their lifelong commitment to their fields.
---
BY Fram Dinshaw, Faculty of Health Sciences
September 2, 2022
Nine professors of the Faculty of Health Sciences and one from the Faculty of Science are joining the Canadian Academy of Health Sciences (CAHS) as fellows, the highest recognition of excellence in Canadian academic health sciences.
CAHS fellows are chosen by their peers for their demonstrated commitment to their field through their careers and lives.
These are the 10 new CAHS fellows and their citations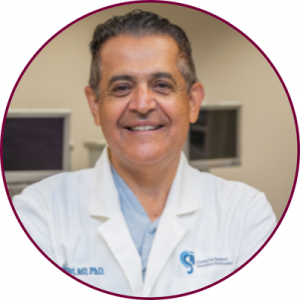 Mehran Anvari, professor of surgery; Centre for Surgical Invention and Innovation:
"Dr. Mehran Anvari, O.C., O.Ont, is a pioneer in robotics, telerobotics and minimally invasive surgery in Canada. His leadership and contributions in these fields have been recognized by his appointments to the Order of Canada and Order of Ontario. Dr. Anvari is a tenured professor of surgery at McMaster University and an adjunct scientist for the Institute for Clinical Evaluative Sciences (ICES). He is the founding director of the Centre for Minimal Access Surgery (CMAS) and scientific director and CEO of the Centre for Surgical Invention and Innovation (CSii), which recently partnered with MDA to create Insight Medbotics – a start-up to commercialize a new generation of intelligent robotic systems."
---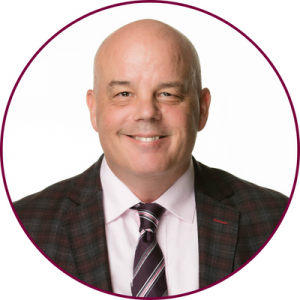 Richard C. Austin, professor, research director, the Institute of St. Joe's Hamilton:
"Richard Austin is a professor of medicine, Amgen Canada Research Chair in Nephrology and career investigator of the Heart and Stroke. As director of the Hamilton Centre for Kidney Research, he combines biomedical and genetic research strategies to better understand how cellular stress pathways drive cardiovascular and kidney disease. With more than 150 publications in high-impact scientific journals, Dr. Austin's seminal discoveries have contributed to the development of new medicines for these diseases. As a passionate scientist, he serves on numerous grant panels and is a celebrated mentor of more than 70 graduate students and post-doctoral fellows, many of whom are now productive researchers."
---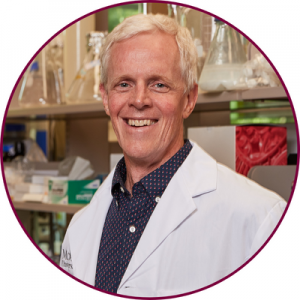 Eric Brown, Distinguished University Professor:
"Dr. Eric Brown is a Distinguished University Professor in the Department of Biochemistry and Biomedical Sciences at McMaster University. He is a Fellow of the American Academy of Microbiology and has received a number of awards including a Killam Research Fellowship and Canadian Society of Microbiologists Murray Award. Brown is a former chair of his department and founding director of McMaster's Biomedical Discovery and Commercialization program. He has served on a variety of advisory boards, including a term as president of the Canadian Society of Molecular Biosciences. His research aims to contribute fresh directions for the discovery of new antibiotics."
---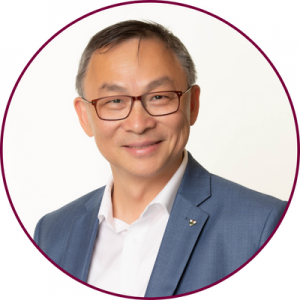 Anthony Chan, professor of pediatrics; Hamilton Health Sciences; McMaster Children's Hospital:
"Dr. Chan is a professor/pediatric hematologist and holds a McMaster Children's Hospital/Hamilton Health Sciences chair in Pediatric Thrombosis and Hemostasis and is a recipient of the Order of Ontario. He is recognized nationally and internationally as an expert in the field of pediatric thrombosis and bleeding disorders. In addition, he shares his expertise in thrombosis by providing around-the-clock free consultation, through the 1800-NOCLOTS service, to pediatric healthcare professionals worldwide seeking assistance with the treatment of children with complex thrombotic problems. He holds ten patents for innovations in treating thrombotic disorder."
---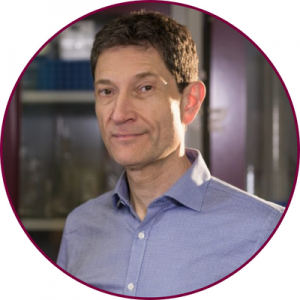 David Earn, Faculty of Science Research Chair in Mathematical Epidemiology:
"Professor David Earn is an interdisciplinary scientist who combines mathematical analysis of dynamical systems with detective work on historical disease outbreaks to explore and understand complex epidemic patterns, from the Black Death in the 14th century to the COVID-19 crisis. Throughout the current pandemic, Professor Earn has been deeply involved in real-time assessment and forecasting of infections, hospitalizations, and deaths. He co-leads the Canadian Network for Modelling Infectious Diseases (CANMOD, https://canmod.net) and currently chairs the Ontario COVID-19 Modelling Consensus Table. His research is especially relevant to long-term infectious disease control, and to pandemic preparedness and management."
---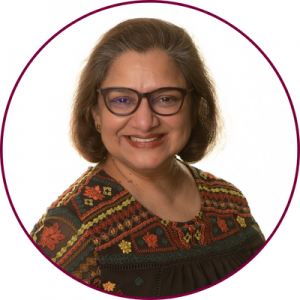 Charu Kaushic, professor; scientific director, Canadian Institutes of Health Research:
"Dr. Charu Kaushic is recognized internationally for her interdisciplinary research and training program in women's reproductive health, spanning basic, clinical and translational research examining susceptibility and immune response to sexually transmitted viruses. As the scientific director of CIHR's institute of infection and immunity, she has played key leadership roles in shaping Canada's national and international research response to COVID-19 pandemic. She is known for passionate dedication and support for community-based research, equity, diversity and inclusion in research environment and gender equity in leadership. She was recently inducted into the Government of Canada's Women of Impact gallery in STEM category."
---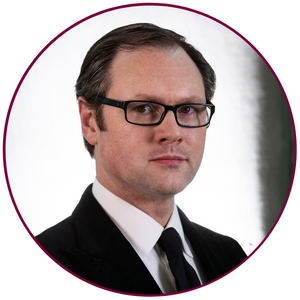 James MacKillop, professor; St. Joseph's Healthcare Hamilton:
"Dr. James MacKillop is internationally recognized for his major contributions to the scientific study of addiction. In community and clinical populations, his work has elucidated the psychological determinants of addiction, including the roles of drug reinforcing value, self-regulatory capacity, alternative reinforcers, and social networks. Concurrent with his behavioural research, he has advanced the field by characterizing the underlying neural and genomic foundations of these processes. Critically, his work has pioneered the translation of insights and methods from basic research into real-world clinical innovations to advance patient care. These diverse contributions have made Dr. MacKillop a global leader in addiction research."
---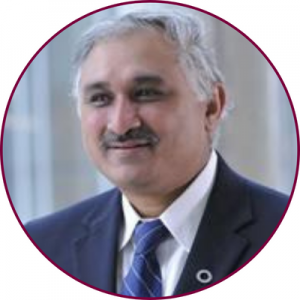 Parameswaran Nair, Frederick E. Hargreave Teva Innovation Chair and professor of medicine:
"Parameswaran Nair is the Frederick E. Hargreave Teva Innovation Chair in Airway Diseases and professor of medicine at McMaster University, and an Adjunct Professor of Medicine at McGill University. At the Firestone Institute of Respiratory Health of St Joseph's Healthcare Hamilton, over two decades, he has directed a patient-centred translational research program that directly benefits patients with severe asthma and other complex airway diseases. As an internationally recognized researcher in the use of biologics to treat asthma, and as a caring clinician and educator, his research has brought relief and hope to patients from across Canada and elsewhere."
---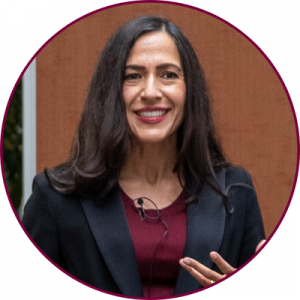 Sheila Singh, professor, neurosurgeon, scientist, director of Centre for Discovery in Cancer Research at McMaster University; Senior Canada Research Chair in Human Cancer Stem Cell Biology:
"Dr. Sheila Singh is professor of surgery and biochemistry, senior pediatric neurosurgeon at McMaster Children's Hospital, Division Head of Neurosurgery at Hamilton Health Sciences, and director of the Centre for Discovery in Cancer Research (CDCR) at McMaster University. She holds a Tier 1 Canada Research Chair in Human Brain Cancer Stem Cell Biology, and is the founding director of the McMaster Surgeon Scientist Program. Her PhD thesis described the first identification of a population of cancer stem cells that exclusively drive the formation of brain tumors. Dr. Singh's lab applies a developmental neurobiology framework to the study of brain tumorigenesis."
---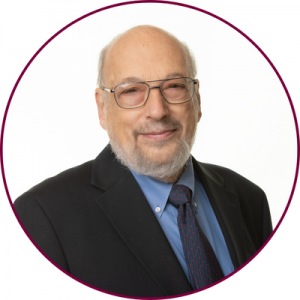 David Streiner, Professor Emeritus; St. Joseph's Healthcare Hamilton:
"Dr. David Streiner is currently an Emeritus Professor in the Department of Psychiatry and Behavioural Neurosciences at McMaster University. He began there in 1968 and has a joint appointment in the Department of Clinical Epidemiology and Biostatistics. Between 1998 and 2008, he was the Assistant V.P. Research and founding Director of the Applied Research Unit at the Baycrest Centre, and a Professor in the Department of Psychiatry at the University of Toronto. Although trained as a clinical psychologist, he has achieved international recognition as a statistician and epidemiologist, and has published many books and articles in those fields."
---
Also joining the CAHS is Ron Schlegel, who received an honourary doctorate from the Faculty of Health Sciences in 2018.
In 2014, Schlegel sponsored the creation of the Schlegel Chair in Clinical Epidemiology and Aging at McMaster.