To prevent millions more masks in landfills, McMaster researchers develop a way to recycle them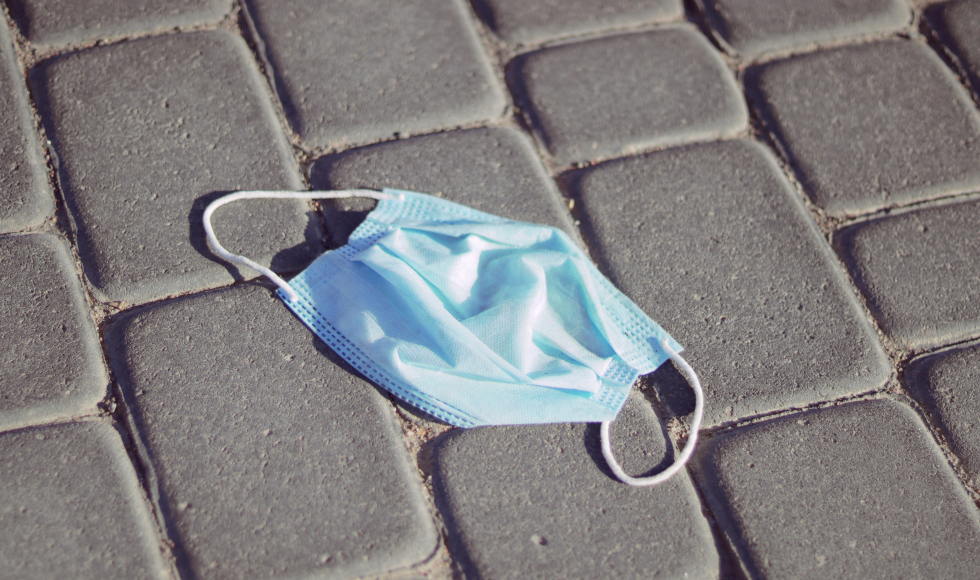 BY Jessie Park, Faculty of Engineering
February 3, 2021
What if single-use face masks and respirators could be sterilized, broken down and end up in sidewalk pavement or plastic molds in manufacturing plants?
With sustainability in mind as millions of Canadians continue to use disposable masks every day, researchers at McMaster's Centre of Excellence in Protective Equipment and Materials (CEPEM) have partnered with Vitacore to make this a reality.
Today, the teams launch Canada's first end-to-end recycling program for single-use masks and respirators aimed at reducing the volume of personal protective equipment (PPE) waste heading to landfills.
"Together with Vitacore, we are assessing different ways to pelletize the plastic in disposable masks, understand their properties and their potential to be used in a variety of ways – from plastic reinforced concrete to other construction materials, like siding for buildings," says Heera Marway, a research coordinator at the McMaster Manufacturing Research Institute (MMRI) and a member of CEPEM.
McMaster researchers are melting polypropylene, the plastic used in single-use masks and respirators, into string-like fibres or pellets which can be reused. This process is being refined using expertise and specialized equipment at the MMRI, a leading hub for innovation in advanced manufacturing in Canada.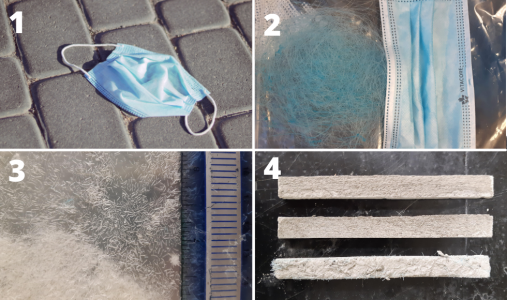 The recycling pilot program will begin in Metro Vancouver, where Vitacore is based, with recycling bins for PPE provided at long-term care and urgent care facilities.
Soon, Vitacore will begin collecting and sanitizing used masks and respirators before sending them to CEPEM for processing. When the technology is completely developed, Vitacore will be able to recycle the plastic in their own facilities.
"Environmental sustainability is one of the thematic pillars for research at CEPEM. This project illustrates the innovative approaches the centre is taking, along with its partners, to advance long-term sustainable use of PPEs by the public and healthcare workers," says Ravi Selvaganapathy, CEPEM's director and Canada Research Chair in Biomicrofluidics.
Ongoing research is being done at CEPEM to expand the possible uses for the recycled materials.
This is the second major project to come out of CEPEM's partnership with Vitacore, a B.C.-based manufacturer of PPE face masks and respirators. Last fall, the duo created the first N95 respirator made and approved for use in Canada.
"Over 63,000 tons of COVID-19 related single-use masks and respirators will be used over the next year in Canada, significantly contributing to the pollution in our landfills and oceans. Vitacore is committed not only to providing the highest quality PPE to Canadians, but also to a sustainable future" says Vitacore President Mikhail Moore.
Last month, CEPEM received $1.2M in funding from the Government of Ontario to expand its testing infrastructure and partnerships with Canadian companies, such as Vitacore.
"The concern of waste is inevitable as we near the second year of the pandemic, and disposable masks continue to end up in landfills," says Rakesh Sahu, a research associate at CEPEM who has been working on various PPE projects since March 2020.
"It's encouraging to work with Vitacore on a way to transform face mask waste into plastic that can be reused, and we can help develop processes for other local companies interested in recycling in the future," he adds.
CEPEM's research is part of Canada's Global Nexus for Pandemics and Biological Threats, an international network launched at McMaster with scientists, clinical health and medical specialists, engineers, social scientists and other experts working collaboratively to prevent future pandemics and mitigate global health threats.