Watching the war in Ukraine is testing the limits of people's psychological strength, expert warns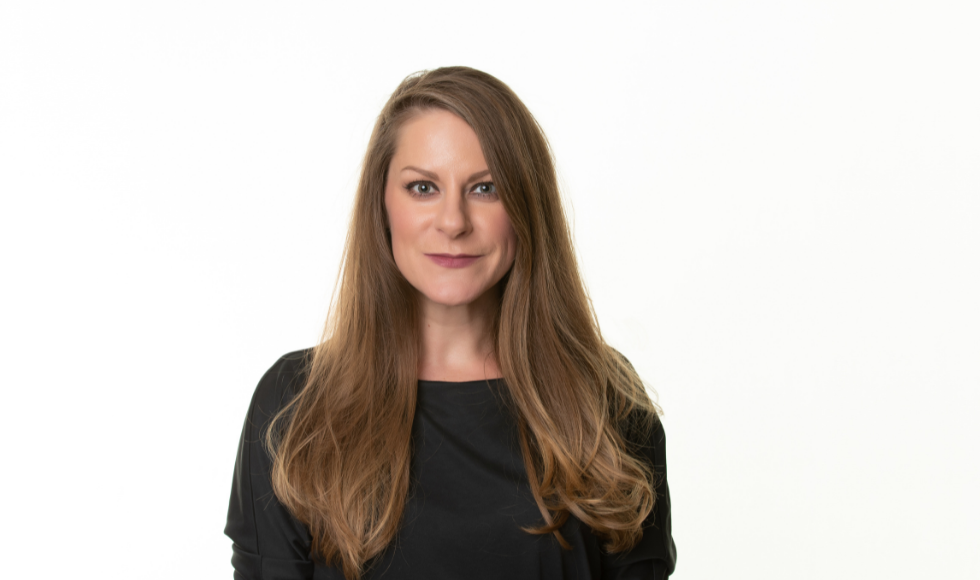 Marisa Young is an associate professor in the Department of Sociology at McMaster and is a Canada Research Chair in Mental Health. (Photo by Georgia Kirkos).
---
March 9, 2022
Russian attacks on Ukraine are intensifying as the war progresses.
Ukrainians are fleeing for safety as Russian forces are moving further into key towns and cities. The United Nations says more than two million people have already fled. Meanwhile, talks between Ukrainian and Russian delegations are showing little progress.
It would be enough to cause stress any time but with the war following two years of a global pandemic, the impact is even greater.
It's natural for people to feel overwhelmed by the events unfolding in Ukraine because our psychological toll has met its limit, says Marisa Young, associate professor in the Department of Sociology and Canada Research Chair in Mental Health.
"We don't have the same psychological strength we did to endure other hardships in the world," she says.
"We can imagine people have been pushed to their threshold of tolerance with 'bad' news in the world; after COVID, we have nothing left – in terms of psychological resources – to deal with these circumstances."
Because of that, some people are shutting off the news as they are unable to face more bad news.
"A failing economy, the recent occupations across the country, and now the inception of war — the magnitude of which we would not have conceived. We have gone from bad to worse news," she says.
Alternatively, there are people engaging in "doom scrolling," spending an excessive amount of screen time absorbing bad news, which Young says is becoming more of a personal self-compromising behaviour that makes people feel worse in the moment.
Young notes sociologists of mental health often say how important it is to embrace a sense of control in times like these.
"The circumstances in the Ukraine are completely out of our control. This is a reminder for us to reengage with those components of our life amongst which we do feel control," she says.
"Despite the ambient chaos unfolding in the world, it is important to keep in mind the personal and individual circumstances of which we do control."